Welcome to Not Just Tennis
ot Just Tennis was set up in 2010 to promote and develop various other pursuits outside of our tennis coaching business. All elements and aspects have an indirect link to tennis hence the name. It also holds true significance to our interests in a sporting capacity with the Sports Activities Camps, Tutoring, as well as Fitness Sessions forming part of this set-up.

Not Just Tennis offers a range of exciting Sporting Activities for children of all ages and abilities that take place during their school holidays.

Children can enjoy a variety of activities such as Tennis, Football, Netball, Hockey, Rounders & Cricket. The following activities take place as well: Arts & Crafts, Boules, Bowling, Nail Art, Cookery – decorate a cake and other fun games such as Danish Long-ball and a Treasure Hunt!
The emphasis is on fun, participation and the development of various skills. We are dedicated in delivering an action-packed Programme that makes the most of your child's holiday time.
In the event of inclement weather we will extend the indoor activities such as Table Tennis, Arts & Crafts, Indoor Games, Nail Art, Face Painting and Cookery.
Please note that your child will need to bring the following:
Suitable footwear/clothing
Packed Lunch
Snacks & Drinks
Sun cream/raincoat if necessary
Inhalers if needed
The final schedule of the morning will depend on numbers, abilities, weather and sporting preferences. The sports played will be tennis, rounders, football and hockey with tennis as the main focus with 2 sessions. Cost = £30.00 per child per day
| | |
| --- | --- |
| 9.00 am | Registration |
| 11.00 am | Breaktime |
| 1.00 pm | Finish |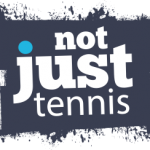 Easter Camp
Dates 2022
11th / 12th / 13th / 14th April
19th / 20th / 21st April
For more information and to check availability please get in touch.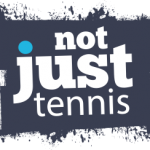 Summer Camp
Dates 2022
25th – 28th July
1st – 4th August
8th – 11th August
For more information and to check availability please get in touch.